A product description is a good SEO-friendly strategy for boosting your eCommerce website, and there's a right way to do it.
Besides providing your users with a superb customer experience, optimizing your product descriptions boosts the overall visibility of your eCommerce store and website online. For this reason, it's essential that you get it right.
In this article, I'll be divulging the secrets of the best product description optimization practices. I'll show you how you can implement strategies like audience analysis to achieve great SEO-friendly results.
Without any further ado, let's jump right into the good stuff.
What Is a Product Description?
As you may have guessed, product descriptions are the write-ups you use to explain what your products are, their features, benefits, the problems they solve, and why they are the best products on the market for solving that problem.
They are those blocks of text in your product pages that effectively describe your products to your customers.
The truth is, even though your customers need your product descriptions, you also need them badly. Product descriptions help you get more conversions and purchases.
A product with no description at all will get fewer purchases than one with a description. Even though the high-quality pictures of your products go a long way towards increasing your sales, you also require those descriptions too.
Product descriptions answer every possible question a prospective customer may have about your product.
Additionally, product descriptions help the shopper make a more informed buying decision, especially when they have doubts about your products. That will prevent abandoned carts and reduce the number of inquiry emails you'll have.
Finally, product descriptions help your SEO rankings indirectly. That's because, with clear and detailed product descriptions, customers are less likely to leave your webpage for your competitors because of insufficient information. That'll reduce your bounce rate, which will boost your rankings on search results pages.
Why Do You Need a Product Description?
Product descriptions are important for the following reasons:
It creates a top-notch customer experience.
A good strategy for optimizing your product descriptions is to create a top-notch customer experience.
When you provide detailed and unique content for your potential shoppers, you enhance the optimal experience they will have when they visit your website's product pages.
You can optimize your customer experience by providing high-quality and detailed product description pages that will boost the buying experience for your customers.
It Improves Search Engine Rankings
Besides creating unique and high-quality articles and blog posts for SEO purposes, you can also optimize your product description pages and make them SEO-friendly.
That way, you make your SEO campaigns much more likely to succeed. You have a higher probability of ranking higher on Google search engine result pages.
That'll go a long way towards increasing the online presence of your eCommerce store, boosting organic traffic and driving up sales.
More Sales
When you create product descriptions that are rich with keywords, your product pages have a higher chance of featuring on search engine results pages.
They get in front of prospective customers more, which means more traffic and more sales for that particular product. Product description optimization garners high-quality leads for your business, which helps in sales maximization.
Product Description Optimization Techniques for SEO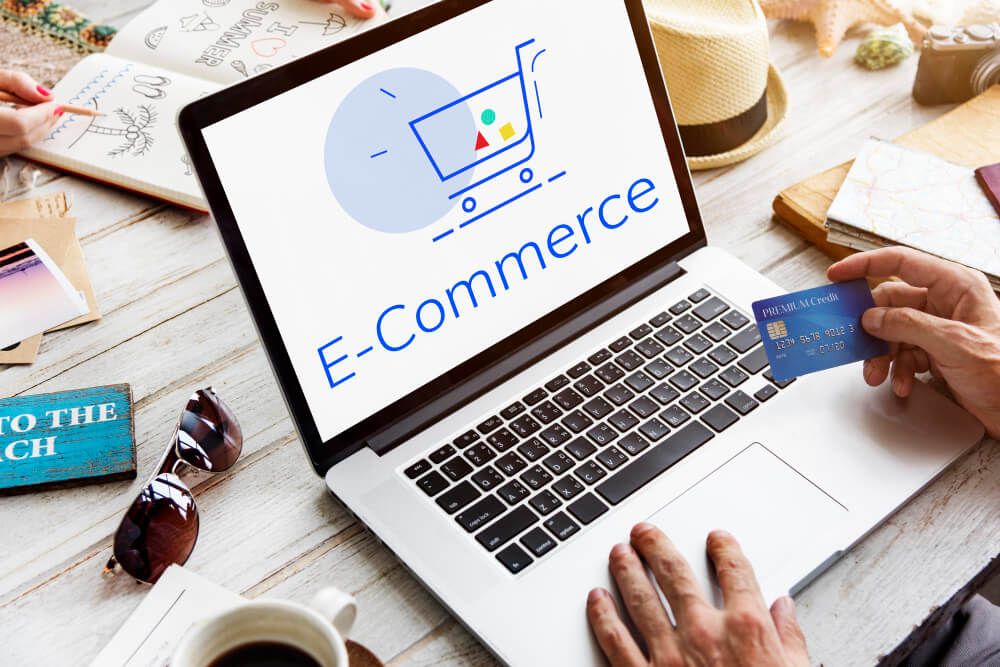 Now that you know what the product description is and why it is important, let's dive into the meat of this article.
1.
Get to Know Google's Algorithm
Google is the most popular search engine on the internet and takes up 86% of the eCommerce market.
If you're serious about optimizing your product pages, then you need to comply with Google's rules or else you'll be missing out on a great amount of traffic.
Here are some of the most important tips to follow:
● Familiarize yourself with Google Indexing: Indexing is the process whereby Google Bots scan through your web pages to figure out what your content is about. The Googlebot goes through your written content, images, videos, and other metadata to find relevant information that matches a consumer search query.
If your content matches the search query, then the bots will add your website to the search result pages. Therefore, create concise, meaningful, and SEO-friendly meta titles so that Google bots will understand your content better and faster.
● Apply meta tags and meta description: This point also goes in line with the above. Meta tags and meta descriptions help Googlebot understand your website better. Meta descriptions are relevant because Google will feature them on the page results.
2.
Target the Right Audience
When consumers visit your website, it's because they think they can find content related to their search query on your product pages.
Therefore, you must craft a product description that will attract the right customers because they are more likely to buy your products if your content resonates with their search query.
Carry out a detailed audience analysis and find out the customers that are best for your business.
Here are a few tips:
● Assess your current customers: A good way of conducting audience analysis is by identifying who your current customers are. Examine their behavior, demographics, and other details you can research that'll contribute to more sales. That'll provide you with a clearer picture of whom you should target.
● Engage in competitor research: When you are not sure about how to go about audience analysis, a good place to begin is to assess who your competitors' customers are. That way, you'll know who your target audience is because they are your competition for a reason.
● Customer survey: Carrying out a customer survey is a very strong arsenal in your audience analysis armory. By getting the opinions and thoughts of your actual customers, you get better insights into their interests, demographics, values, and how you can improve your brand.
When you complete your audience analysis and know who your target audience is, make sure your product pages, copy, and overall content are directed at them. That will provide your customers with an enhanced shopping experience.
3.
Include Keywords in Product Descriptions
This strategy is very potent because it provides Google bots with the tools they need to index your product pages and rank them.
Featuring keywords in your product descriptions and titles helps the bots understand your descriptions better and faster.
During your keyword research, look for keywords and phrases that customers are likely to search for and include them in your product titles and descriptions.
Long-tail keywords play a key role in this process because they are very specific.
The customer that uses this type of keyword is further down the sales funnel and is very likely to purchase if your product is relevant to the search query.
4.
Use Extensive Product Descriptions
Make sure your product descriptions are very detailed because you're creating them for your customers.
They should tell your prospective buyers about the products, what they are, the features, the benefits they'll get from using the product, and why they should buy from you and not from your competitors.
Remember to include high-quality product images. Try to think of any potential questions that your customers may ask and answer them in your product descriptions.
You don't want your shoppers to have any doubts concerning your products because that will increase the chances of abandoned carts.
5.
Write Unique Product Descriptions
Never create duplicate content for your product description, as this will work against what we're trying to achieve.
Google frowns on duplicate content and will rank your website low if you are a culprit.
Take time to create product descriptions that are unique and different from the content you have on other web pages. They should also be different from those of your competitors.
You can create unique content by employing different people to create product descriptions for you. That makes it harder to create similar product descriptions.
Additionally, check your content online for duplicates and make corrections where relevant.
6.
Landing Page Optimization
Your landing pages are one of the most important pages on your website because they help your clients find the products they searched for, and for this reason, this strategy is important.
If you don't optimize your website's landing pages, your potential buyers will not find it easy to get the products they need. That'll increase your bounce rate, which will directly affect your SEO rankings.
So, how can you optimize your landing page?
● Use clear headlines: Use clear and succinct headlines at the top of your landing pages so that visitors will know exactly what your products are. Otherwise, they'll leave your site faster than they came in.
● Your call-to-actions should be clear: Your product descriptions and other SEO strategies are useless if you don't have a clear and compelling call-to-action. It is one of the critical elements you need to have on your landing pages. Place them strategically, use clear and compelling words, and choose appealing colors. These can be a dealbreaker for you.
● Offer personalization to your customers: 44% of online shoppers value personalization so much that they will go from one brand that doesn't provide it to one that does. The reason is that personalization boosts the entire shopping experience. Place your landing page in a specific location, offer product suggestions to your customers, and use language that they understand.
Conclusion
Product description optimization is the process whereby you describe your products in such a way that they are more appealing to customers.
It is an important part of your marketing strategy because it helps to direct more organic traffic to your webpage and increase conversions. Start optimizing your product descriptions today and you'll see the difference it'll make.