When you consider the fact that Google accounts for 94 percent of organic search traffic and that it places a high premium on how mobile-friendly your website is when ranking, you'll know that optimizing your mobile site is a key investment you need to make.
What is it about a mobile-friendly website that makes it a powerful tool to boost your search engine results page rankings?
Read on to find out more about this and much more!
Mobile SEO: What Is It?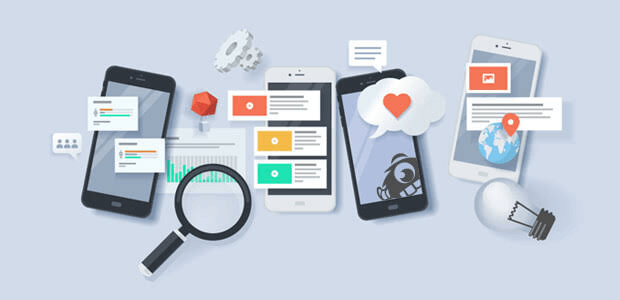 Mobile SEO is the process whereby you optimize your desktop website so that it's relevant to users of mobile devices.
It involves working on the characteristics of your website so that people can have a great positive experience when they visit your platform on their mobile devices.
With the explosion in organic traffic coming from mobile phones and tablets, it's no longer news that Google has made mobile SEO a ranking factor for websites.
Sixty-six percent of shoppers make purchases on their mobile devices, and this figure is bound to increase in the coming years.
It is, therefore, clear that mobile SEO is a part of on-page optimization that you need to invest big time in, and in no time, you'll begin to reap the harvests of increased traffic and click-through rates.
Why Is Mobile SEO Important?
Mobile SEO is essential for your business, and here's why:
Mobile Devices Make up 70 Percent of Online Time
When users surf the internet, they do so with their mobile phones or tablets 70 percent of the time.
Logically, that'll tell you that you need to optimize your website so that during that chunk of time, they have a positive experience while they interface with your website.
If you fail to do this, you risk losing a major source of your organic traffic as a result of a bad mobile experience.
When Crawling and Indexing, Google Places a High Premium on Mobile Sites.
Ever since a greater percentage of internet users make searches with their phones than on computers, Google has given a higher value to the mobile-first index.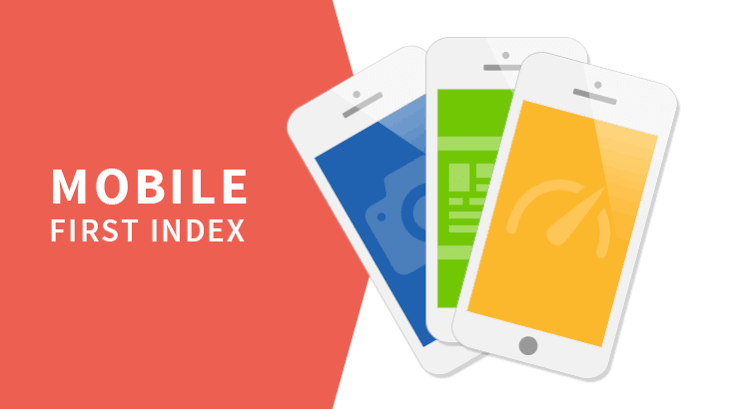 That means Googlebot crawlers will first take a peek at the mobile version of your website whenever there is a related search query.
Therefore, if you don't have a mobile version of your website, Google will first present other sites to users before your site can appear on the list.
That means lower rankings for your business platform, which ultimately means less traffic, fewer leads, and lower revenue.
Mobile-Friendly Websites Have a 67 Percent Chance of Landing a Sale.
The more mobile-friendly your website is, the more conversion rates you'll have.
Internet shoppers buy more using their phones than desktops.
Therefore, if you have a user-friendly mobile platform, your customers are more likely to buy from you, which in turn, improves your conversions.
60 percent of Mobile Visitors Leave Your Website with a Positive Opinion About Your Business
The goal of mobile SEO is to optimize your mobile platform so that users will have the best possible experience.
Whenever they do, 60 percent of them leave with a good opinion about your business and they may even give you a good review.
If your business is not mobile-optimized, the bounce rates will increase, and customers will leave harboring a bad impression of your business and probably give you a bad review.
That'll lead to a lower ranking, which isn't what you want for your growing business.
Mobile-Friendly Platforms Have a 74 Percent Return Rate.
When your website provides visitors with a great positive experience, besides leaving with a good opinion about your business, they are more likely to return.
74 percent of them will.
Your current client is your best client, which is why you should do everything possible for them to return.
Characteristics of a Mobile-Friendly Website
If your business platform has the following features, then it is mobile-friendly:
Fast loading speed

Content is readily comprehensive for Google and other search engines.

Users can get the information they want or make purchases seamlessly and quickly.

Web content is easy to read.

Smooth navigation by touch,

Mobile users get good value.

Loads well on smartphones and other mobile devices.
Checking the Mobile-Friendliness of Your Website
There's an easy method to check the degree to which your website is mobile-friendly.
That is through the Google mobile-friendly test using the Google mobile page testing tool.
You can access this tool directly on the website or search for "mobile-friendly test" on Google.
When you're on the test page, input the URL of the web page you want to test and hit the "Test URL" option.
You'll see the status report for your site.
The Basic Guide to Improving Your Mobile Platform
In this section, we'll look at the top tips to optimize your mobile website.
Provide Top-Notch User Experience
A key focus of your mobile optimization strategy should be to increase your user experience so that both your visitors and Google will be happy.
How do you do this?
Provide a responsive design—more on this later.

Offer a website design that is thumb-friendly—that means your mobile website should have enough room for visitors to easily scroll and navigate with their thumbs.

Make your calls to action easily accessible—the aim of your website content is to generate conversions.
It'll be bad marketing to generate good content when your customers cannot easily find your call to action.
You should make them bold, big enough, and easy to find.
Make fonts legible: you should make the fonts of your website's contents more readable than those on the desktop version because mobile devices have smaller screens.
Select a size and format that'll appeal to visitors.
Apply a Responsive Design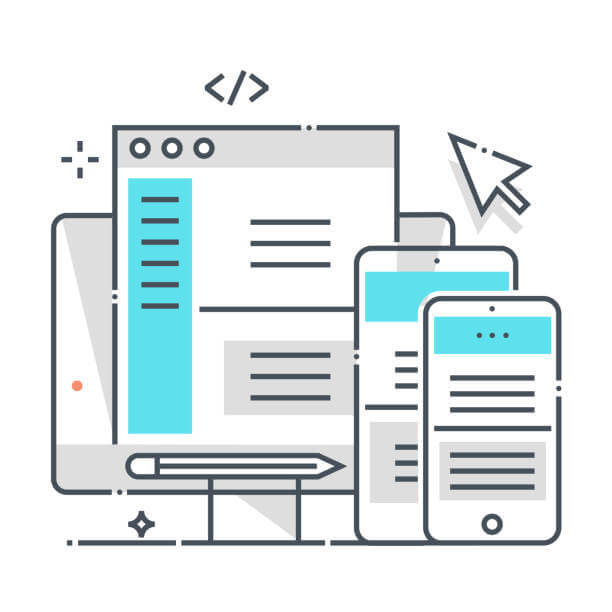 A website with a responsive design adjusts itself to suit the device the user accesses the site with, whether it's a desktop, tablet, or smartphone.
This feature makes it easy for visitors to navigate your website because they can scroll through the site easily.
Without this feature, you're certainly going to have high bounce rates because your content will be unreadable and crowded.
Visitors may even be forced to zoom in and zoom out endlessly, which is so much stress.
You can get this feature if you employ WordPress, or you can confirm with your web developer the responsiveness status of your website and implement it if it is not.
The loading speed and loading time of your web pages are two of the most critical mobile optimization tips.
It has been a Google ranking factor for a while, and the reason isn't farfetched.
Nobody wants to hang around waiting for a site to load when there are many other options.
If your site takes more than three seconds to load, then your bounce rate will likely be through the roof as users will bounce from your website, never to return.
A study revealed that as much as 53 percent of users abandon a slow-loading page and half of the online users expect a page to open within two seconds.
Therefore, this metric is not something you should mess around with.
You can test the speed of your website using the Google mobile speed test.
If it's slow, you need to invest in optimizing your web page load speed.
Some useful tips for increasing page speed include:
Reduce HTTP requests—reduce the demands on the various elements on your page, such as images, scripts, stylesheets, and so on. The higher the on-page components your web page possesses, the slower it is.

Reduce Javascript, HTML, and CSS files—the more of these files your website has, the greater the demand for them, which makes your site slower.

Upgrade your host—the higher your visitors, the more your site needs an upgraded host.

Activate browser caching so that pages are served faster.

Eliminate plug-ins that are not necessary.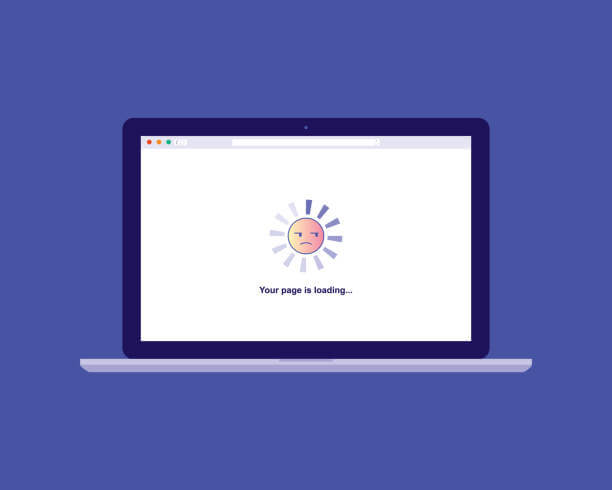 Optimizing your images is an effective way of reducing your page load speed and making them load faster.
Large images make your website slow.
You should, therefore, ensure that you use images of an appropriate size and format.
JPEG offers better optimization than PNG.
Minimize pop-ups
What can be more irritating than pop-ups? At least with a slow-loading page, you may not even have to wait for the page to load.
But here, the page loads, only for intrusive pop-up ads to ruin the moment, especially the large ones.
Even though some pop-ups are necessary, they should not interfere with the primary objective of creating that content—to satisfy your customers' needs.
Therefore, if you must use pop-ups, let them not get in the way of visitors accessing your content quickly.
A good tip is to apply Google rules regarding popups.
Additionally, your pop-ups should not crowd the interface or cover up the entire mobile screen.
Also, don't use too many ads and put them in places where they won't obscure important information.
Finally, make it very easy to get rid of the pop-up displays with an easily accessible "x" at the top.
Confirm Mobile-Friendliness Status
Before you kickstart your mobile optimization journey, run a Google mobile-friendly test first so that you can know which areas to begin with.
During the process, you should continue testing until your page is adequately optimized.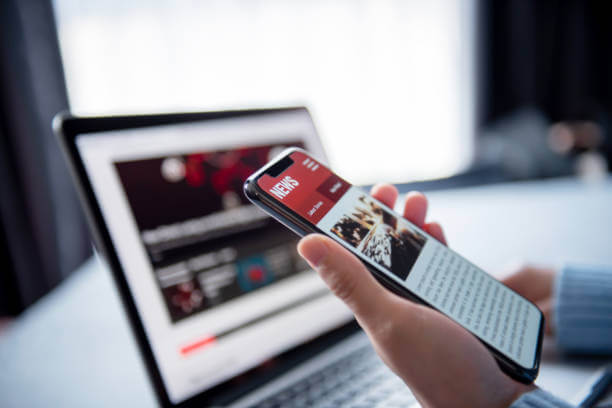 Make Mobile-Optimized Contents
Nowadays, almost everyone carries a smartphone around, so they are more likely to conduct internet searches with their phones rather than on a desktop.
Additionally, users prefer to research on their smartphones.
A study by We Is Social revealed that half of the time spent by people on the internet is through phones.
Therefore, to ensure that you have more visitors on your site and that these visitors spend more time on your site, you need to optimize your website content.
They shouldn't have to squint to see what's on your web pages or zoom in to see images.
Some useful tips to apply to make your content optimized for mobile users include:
Make your content easy to navigate on a smartphone and tablet.

Make your sentences and paragraphs simple, short, and easily readable.

Your headlines should be short, clear, appealing, and attention-grabbing.

Include keywords in your short meta

Organize your content in small blocks or chunks so that the descriptions are easier to read. Put empty white spaces between paragraphs, and use H1 tags, bullet points, and images.

Include inbound links to your web page content to increase authority, relevance, and expertise.

Optimize your content with keywords.

Use visual content like images and videos.

Make in-depth content with over 2000 words so it can garner top rankings.
Use Navigation Bars
Navigation bars are very useful tools to help your mobile visitors find information quickly.
If your mobile website is difficult to navigate around, users will get frustrated and leave.
A hamburger menu is a good way of making your mobile website easily navigable.
Optimize Meta Descriptions and Title Tags
Title tags and meta descriptions are critical in the world of mobile optimization.
When done properly, they help users click on your web pages from the search engine result pages.
The title tag and meta description provide quick information to mobile users and enable them to know whether your contents are relevant to their search queries.
Your title tags should have optimized keywords in them, and they should appear in the front part of the title tag.
Your meta description should be short and contain relevant keywords as well.
Structured data is also important for mobile optimization, not just on-page optimization.
Structured data helps you describe your web page contents in a manner that Google can better understand.
That way, your communication with Googlebot crawlers is enhanced and you get to feature higher on the search engine results page rankings.
You should use the same structured data for your mobile site and your desktop site so that you don't confuse Google.
Have a Different Mobile URL
When businesses do mobile optimization, they create a separate mobile URL, and you should too.
They do this so that people visiting their site using smartphones and tablets will have a unique experience.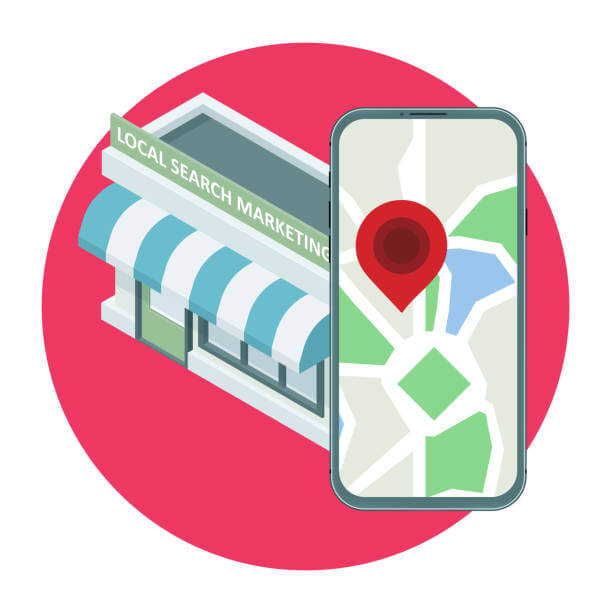 This strategy is another effective mobile SEO tool to apply.
A greater proportion of mobile users make mobile searches with the phrase "near me" now than ever before, meaning there is a higher demand for local businesses.
Phrases such as "where can I buy" open now", and "near me" are on the rise on search engines as users want to find businesses around them.
Therefore, it is a good strategy to optimize your mobile site to capture this traffic.
One way of doing this is by using local keywords so you can feature in local search queries.
Technical SEO is another great tool for mobile SEO.
Some essential technical SEO tips include:
Use a sitemap—this is useful for crawling and indexing.

Use HTTPS to secure your site so that your visitors' data is safe.

Apply H1, H2, and H3 header tags to your content so that your content is organized in a hierarchy.

Use schema markup so that Google will get an idea of the content type on your site.

Use canonical URLs to curb duplicate content. Canonical URLs tell Google the content to use for mobile SEO rankings.

Apply Accelerated Mobile Pages[AMP] for faster loading.
Conclusion
Mobile SEO is a different aspect of on-page optimization targeted toward giving mobile visitors the best user experience possible.
Since Google has made mobile-first indexing a criterion for ranking websites, most businesses have followed suit.
If you have not jumped into this moving wagon, you better do so before you're left behind on all the organic traffic mobile users provide.
You have all the resources you need above.