Do you want to generate more sales for your eCommerce store? Here is a better way to do this through Shopify apps. You can install them directly on your Shopify platform, and they will function to gather more traffic to your website, give you more conversions, and make you more profit. What's more, they are free to use, meaning you don't have to spend a dime. So, without any further ado, let's dive right in.
1. Dropshipman
Shopify rating: 4.9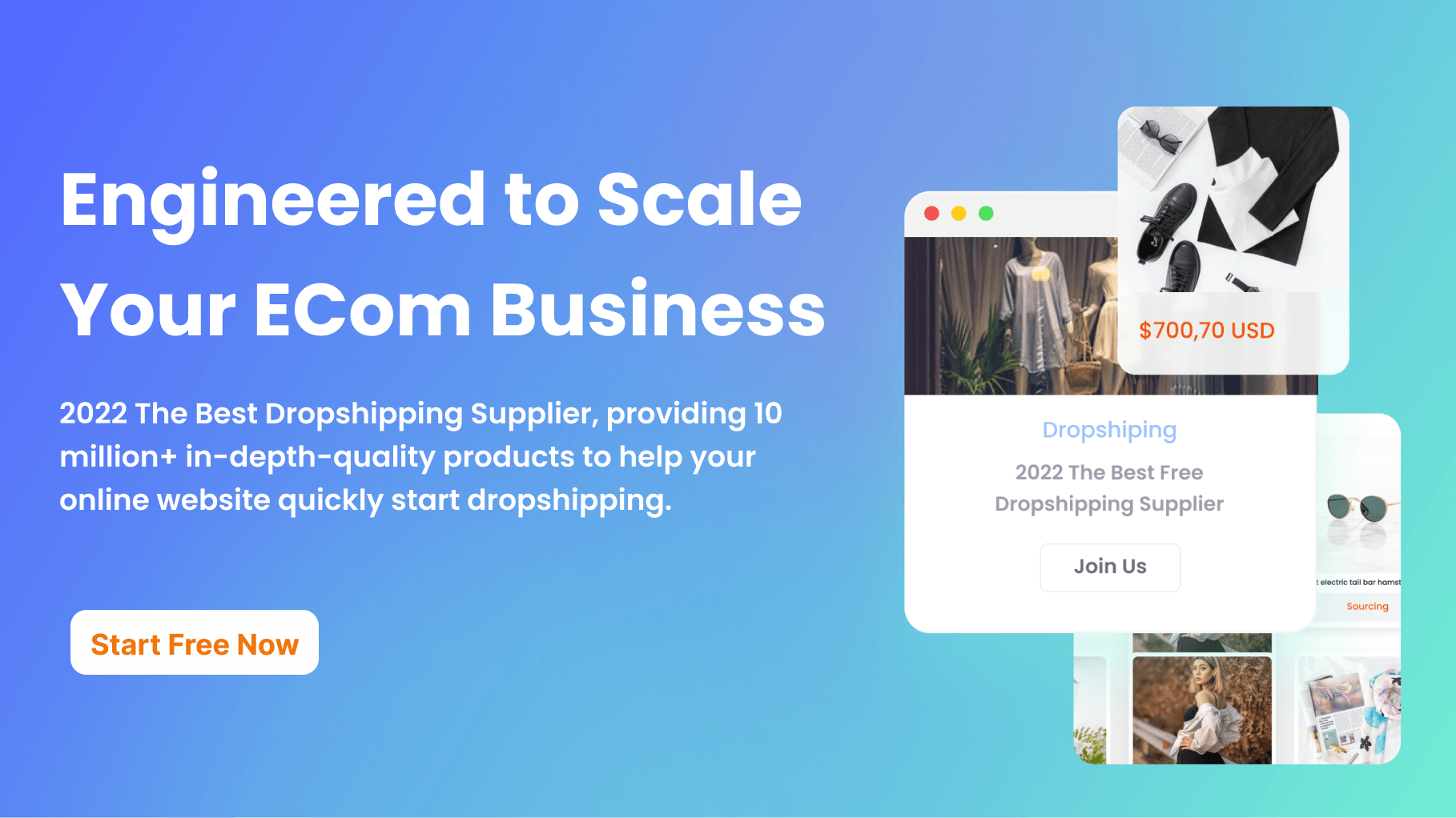 Dropshipman, as the name implies, is a superb Shopify app for dropshipping purposes. It allows you to import commodities from AliExpress to Shopify. With 7 to 15 days of shipping, you can program your fulfillment.
Dropshipman is designed to help your business scale and manage your orders easily. You can set your most preferred method for shipping to place orders in bulk.
This tool will also auto-update and auto-sync your inventory, product status, and price. 
Key features:
● Sourcing service: You source from 1688.com, which is equivalent to Alibaba.com, using your keywords, product photos, keywords, and budget. You can decrease your product costs by 30 to 50%.
● Several shipping services meet the requirements for faster delivery.
● Ability to function with Yunexpress, Yanwen, and 4PX which ship mainly to the US and EU from China.
● More stable and faster deliveries within 7 to 15 days which is more efficient than Aliexpress standard and ePacket.
● Packaging and Label services so that Shopify Store owners can brand their businesses.
Best for:
● Importing products in bulk.
● Making price adjustments for products.
● Decreasing return rates and getting more profit.
● Merchants who want to greatly boost their customer experience. 
Pricing: Free
2. ParcelPanel
Shopify rating: 5.0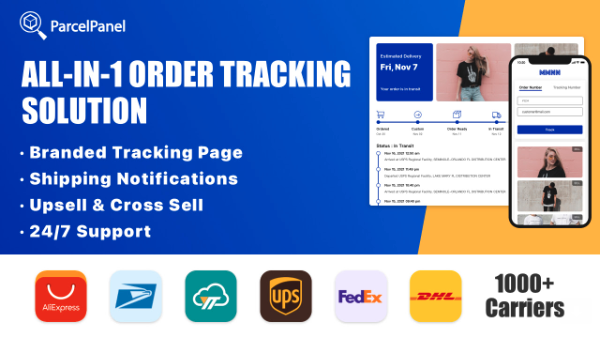 Millions of eCommerce merchants consider Parcel Panel as the best order tracking app, specially made for boosting sales, tracking the status of your customer's orders, and increasing customer satisfaction.
They do this by providing a top-notch post-purchase experience, which is rated as one of the best in the eCommerce industry.
Parcel Panel's all-inclusive order tracking and shipping notifications provide customers with all the details they need about their shipments. They also have an SEO-Friendly branded tracking page that's designed to match your store domain. 
Best for:
● Perfect for AliExpress Standard Shipping (otherwise called Cainiao tracking), CJ Packet & ePacket tracking(China EMS, China Post), 4PX, and YunExpress.
● Recommended for all the common carriers used by dropshipping businesses.
● Generally recommended for any eCommerce business that wants to grow its brand.
Pricing:
● Free 7-day trial.
● Essential plan: $9 per month.
● Professional plan: $49 per month.
● Enterprise plan: $399 per month.
3. Trustoo.
Shopify Rating: 5.0
Trustoo is a great tool for building the social proof of your eCommerce business for broadcasting purposes. It provides the best social proof for your store through rich channels.
You can develop customer reviews by creating social proof for your products and boosting your conversion rates through product recommendation channels.
The tool also features various methods for marketing, like reviewing push invitation messages that you can send through Whatsapp, SMS, and emails ,which will boost your active user rate and produce improved orders.
With the sharing of SNS through multiple channels, you'll have the opportunity to review content and produce materials faster. The tool will help you broadcast messages on several platforms, like Facebook, Twitter, Instagram, TikTok, Pinterest, and so on.
Trustoo is also compatible with AliExpress, Dropship, Amazon, Unicorn, and other platforms. 
Key features:
● Easily import of comments and reviews from AliExpress.
● Direct reviews to Twitter, Facebook, and other social media channels to boost traffic conversion and increase sales.
● After-sales management through SMS/Emails.
● Product page review and picture review display.
Best for:
● Developing social proof for your business.
● Gathering legit product reviews, videos, and pictures from customers.
● Merchants who want to customize their widgets in an eye-catching manner to display their content to customers.
● Easily manage video/product reviews.
Pricing:
● Free.
● $9.99 per month.
4. Etranslate
Shopify rating: 4.9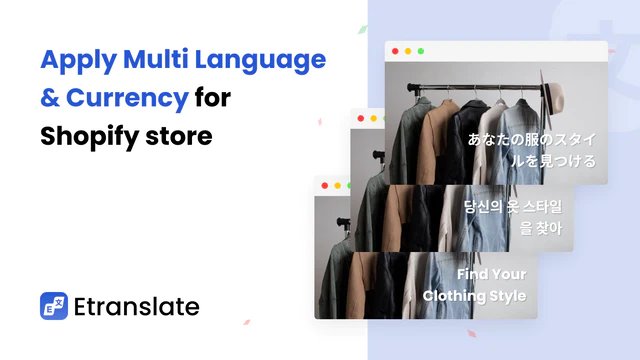 Etranslate is a multi-currency switcher, multi-language, and translation store that you can directly install into your Shopify admin packed with the most latest themes available.
This great Shopify app has Auto AI translation and multilingual SEO that you can use to translate the contents of your store. It functions in sync with the multiple language translation feature on Shopify.
The Auto Multi-currency Converter is for currency conversion so that you can change your currency into the local currency of your customers. It also supports Shopify checkout and multiple payment currencies.
Additionally, you can incorporate the Language and Currency Switcher feature and convert language and currency automatically to match your customers' region. That way, they have no language problems when shopping on your website.
Key features:
● Ability to localize your eCommerce business without slowing down your page load time.
● Translate your site's contents easily into multiple languages.
● Seamless translation of the notification and checkout pages.
● Auto currency conversion.
● Language/Currency switcher that is easy to set.
● Manual and automatic language translation.
● SEO booster that features hreflang tags, sitemaps, easy-to-translate meta tags, alt-text, and description.
Best for:
● Merchants who have eCommerce businesses that deal with the international market.
● Merchants who wish to add 150+ currencies.
Pricing:
● Free Plan is available.
● There is also a free trial for 7 days.
● Basic Plan - $8.99 per month.
● Growth Plan - $16.89 per month.
5. Willdesk
Shopify rating: 5.0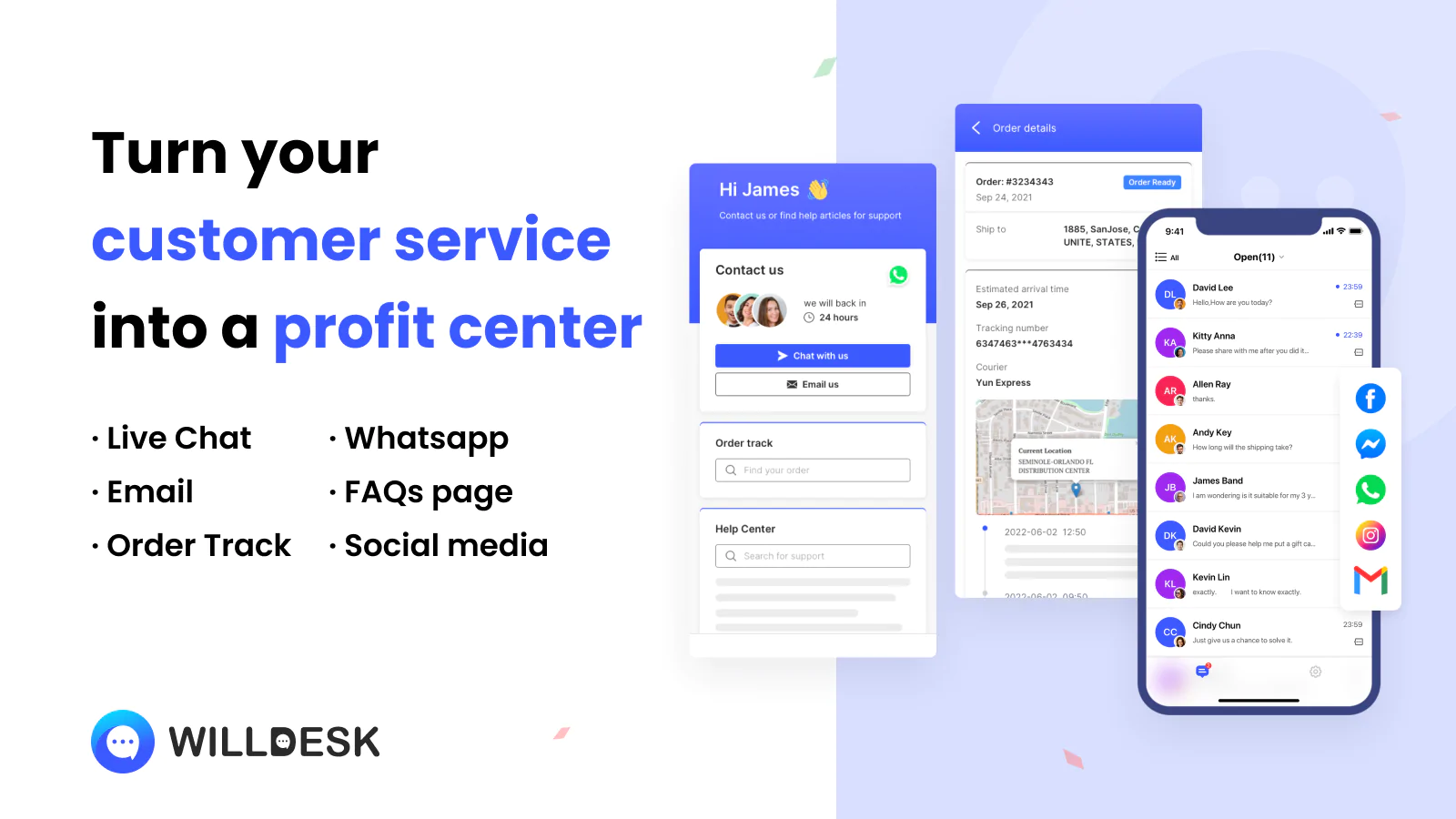 Willdesk is a customer service tool and live chat app that you can install directly on your Shopify platform. It has the latest themes that are customer friendly and unique.
This great app is designed to offer the best customer support from a central point or help desk. You can use the tool to decrease the number of first response time tickets and boost the overall effectiveness of your support team.
The HelpDesk for customer service feature enables you to manage customer support on Live Chat, Facebook, Email, Instagram, and Whatsapp. You can do all these things from one inbox.
There is also 24/7 live chat support that is always available to attend to all your inquiries.
Key features:
● Offer customer support on all channels.
● Provide an order tracking widget so you can track their orders.
● Live chat service that boosts conversions and increases sales.
● Multilingual help center and live chat in English, Spanish, French, Norwegian, Dutch, German, and over 40+ others.
Best for:
● Boosting customer service on all channels.
● Merchants who want to integrate with ParcelPanel and TrackingMore.
Pricing:
● Free
In conclusion
Success in the eCommerce niche isn't something that occurs by accident. You have to plan and make the right investment for you to attract the right customers and retain them, which directly affects your sales. We have looked at five of the best Shopify apps for boosting sales. Install these on your Shopify Store today and watch your sales numbers skyrocket.