SEO or search engine optimization is a necessity we've all become dependent on these days. And, if you are after learning about SEO, knowing about keywords is the first step. Keywords make your work suitable content for a particular group of users or audience who will make up the traffic you're aiming for.
How do you know which keywords are of interest to users? This is not a question asking for your opinion. This time, you'll need to perform SEO keyword research. It is when you do research for the most frequently entered terms via search engines by users as they try to find your products online. Once you get a list of keywords, you'll have to analyze each of them, compare how your competitors have used them in their content, and lastly, pick the ones that will be useful for your business.
If you cannot control what users type in the search engines that lead them straight to your website, then try doing it the other way. Studying what they need and want based on those keywords is vital to understanding your target customers better which then leads to a positive result for your business. Using keyword research tools can make this easy for you.
What Are Keyword Research Tools?
Doing the research manually will just eat up your time and cause you a lot of confusion and stress. Keyword research tools will ease all that away by fast-tracking the process. Any of the popular tools can help you find ideas on the possible topics to write about that your target audience will be interested in.
Importance of Keyword Research Tools
Keyword research tools have a lot of good things to offer to businesses. In all aspects of your business, keyword research can bring:
Marketers gain better insights regarding the trend in marketing today. This allows you to pinpoint the topics and keywords to use for the content which interests your customers.

Once you're able to pick the most relevant keywords for your blogs and other content, it will be easier to rank in search engine results which will eventually lead to higher traffic that online businesses all want to achieve.

Because keywords give you the idea of which topics are often searched by users and their search intent, you can also start meeting their needs, and provide a call to action that creates a high search volume.

Doing keyword research lets you discover the most asked questions and provide answers so more customers will come and visit your website.

Keywords lead customers automatically to your website and there, you should be able to provide them with the information they need to improve their ranking and traffic.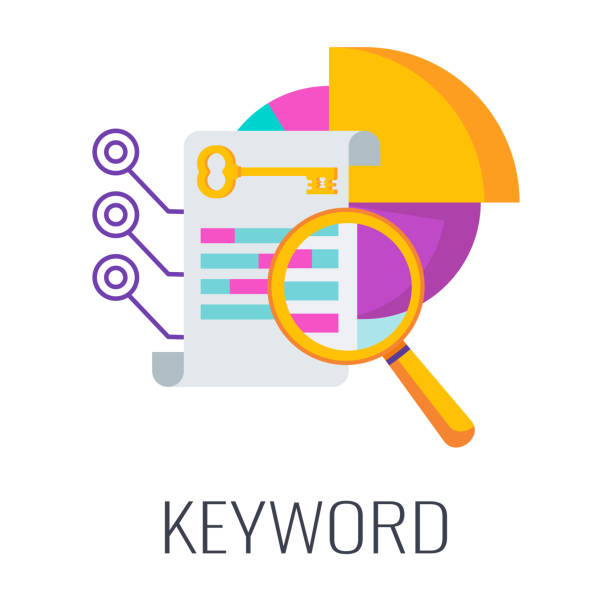 All About Search Intent and Search Volume
One clear example of keyword researching is when you type the phrase "what is love?". The term "love" would be considered a keyword. Your search intent for typing in that phrase on Google or Bing will, thus, have a great impact on the search volume for that particular keyword. When you enter the phrase "free antivirus software", your intention may be to download free software for detecting and blocking a virus from entering your PC or laptop or to simply be aware of them.
Search intents of users are what online businesses must target to get their customers coming to them and not just to express what they want to say. Your content should be something that people would want to discover. When you're able to do this, you will not only enhance your content strategy but also make such a nice effect on your marketing strategy.
Elements of Keyword Research
When you enter a word or topic on the search engine, you can have a long list of keywords and key phrases that might be hard to sort out. In that case, here are the three main things that you should look for when choosing those that can be used for your business.
Significance to your business
Google bases its ranking of websites and pages on their connection to a user's intent which, in your case, is for promoting your business or brand. Otherwise, Google will just junk your content if it's not even capable of beating the contents on other websites. Yours must be more than good enough for Google to notice its true value.
Being an authority.
Becoming the best source of information regarding a topic is another way of making sure you are doing keyword research perfectly. You have to ensure that your content has all the necessary helpful information to become an authority in such a field or topic. It must be able to promote your content well to help you gain more social attention and backlinks.
Number of searches made about a particular word or phrase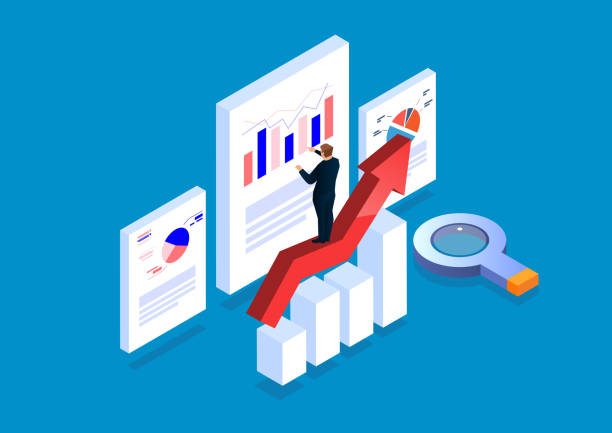 The search volume plays a big role in this task as it dictates how many people are interested in your topic. If no one searches for the keywords you included in your content, then it will not result in any traffic for your website. MSV or monthly search volume determines the frequency of searches done for a particular keyword.
Finding Keywords for Your SEO Strategy
Coming up with your list of keywords may be a big challenge for some online businesses. More than just knowing about the search intent and calculating the search volume of a word, it is important to make a plan to properly determine the right keyword strategy. By doing so, you'll be able to achieve a powerful and effective strategy to get you on top of the search results.
Step 1: Make a list of the important topics about your business.
Write down everything significant for your business. Begin with your product or service's purpose, price, description, etc. Use that list as a guide later on what words to include in your keyword research. You may also try to empathize with your customers and ask yourself what topics would you be interested in if you were them. For SaaS companies, the typical keywords may be the following:
Subscription

Merchants

Software

Application

Cloud-based
Step 2: Write down keywords related to each topic on your list.
Think of all the keywords you can relate to each topic you have listed down. They must be words and phrases that are most significant to be used in your content and which your target audience may be interested to read about.
Step 3: Learn about search intent and its effect on keyword research.
Understanding why and for what purpose a user searches for a particular keyword is what matters more than just using the keywords in your content. When you know about their intentions, it will be easier to reach out to a bigger audience and address their need for a solution to their problems. You may test a user's intent regarding a keyword by entering it on Google or Bing yourself to see what the results will be. Be sure also to create content that is related to what Google needs for a particular keyword.
Step 4: Perform keyword research.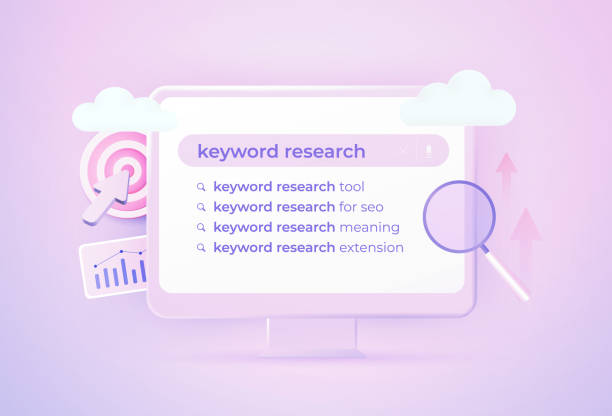 Try and check if the keywords you have listed for each topic already have clicks from users. Make sure to see how many times they were entered on the search engine. When you plug in some of those keywords, check also if there are other terms you have missed to include on your list from the search result. There will be suggested terms as well that might be related to your topic and can be added to the ones you are already considering using in your content.
Step 5: Use keyword research tools to verify the search volume for the keywords and topics you found.
This time you'll need the help of any application used for keyword research. This includes Ahrefs, and SEMrush, among others. Whichever you choose should be able to give you valuable results about which keywords will make a great impact on your content when used. They can also help you sort out those keywords and trim them down to just the ones you will surely use for your topics.
Best Free Keyword Research Tool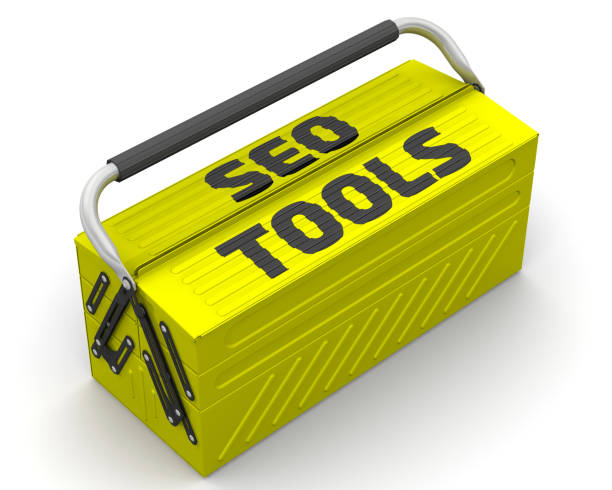 There are several free keyword research tools to choose from that offer ease of use, efficiency, and accurate results. However, there is only one that stands out which many marketers also find useful in growing their business.
Google Keyword Planner is a free keyword research tool. It is the perfect planner you will ever need to use to ensure better traffic and attention from your customers. Google Keyword Planner allows you to check out the terms, phrases, and topics that are related to your business. From that, you can discover new insights into how often those words were used.
As a planner, this tool lets you plan your budget also for the campaigns you want to create for your business. In making your SEO strategy, Google Keyword Planner provides you with other related and equally important information for the betterment of your business. Specifically, this keyword research tool gives you information about the keyword's monthly searches, competitiveness, seasonality, and estimated CPC cost.
Google Keyword Planner comes with simple yet very efficient features. It may not be very functional but this tool is considered the best choice for the development of business websites. The traffic created using this keyword research tool comes straight from Google's search engine and is highly convertible to monetization.
Final Words
Learning about SEO is not just a necessity today to succeed in your online business but it is also a way to realize how important every click was made by your target audience. You must keep in mind that in one click, something will change and may have an effect on others. Similar to e-commerce, you must use that knowledge to your advantage in a way that will also benefit your customers. It's an opportunity you can use to provide better products and more efficient services in the future.